Registered Piano Technician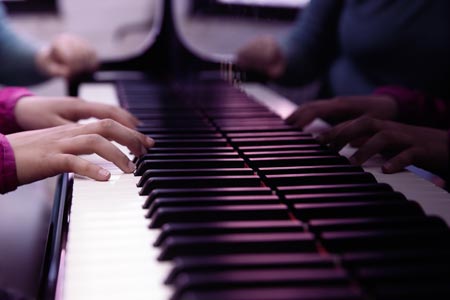 Hi, I'm Bill Klein. Since 1976, I've tuned and repaired older pianos, new upright pianos, and grand pianos.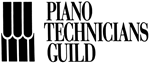 I'm certified as a Registered Piano Technician (RPT) with the Piano Technicians Guild. This means that i'm qualified to not only tune your piano, but to solve any technical problem you are experiencing. This can range from a pencil inside the piano, improved sound quality or key touch, to repairing parts in old pianos.
I believe that every piano has a beautiful concert piano inside just waiting to be revealed. Your piano will sound beautiful and you'll love playing again.
Expert Piano Repair and Tuning
Whether you're looking to restore an old upright piano or need the services of a piano tuner in the Bay Area communities before a concert performance, Bill Klein Piano Services is here to help. As a registered piano technician for nearly 40 years, I take an educational approach to piano tuning, to help you learn more about your instrument and its needs. It's my foremost goal to help you make beautiful music. That's why I aim to be your all-inclusive source for resources, advice and education on piano care and performance—including connecting you with teachers, movers and buyer or seller information. After your experience with me, you'll enjoy your piano more than ever!
There's no such thing as "standard" tuning for your piano. Every instrument is unique, which means every piano tuning service in the Bay Area communities needs to be just as unique. I believe every piano has a beautiful concert piano inside, just waiting to be revealed. It takes close care and attention, and a thorough tuning to bring that voice to life. From flange lubrication to re-shaping hammers and everything in between, I'm determined to tend to your piano's specific needs. I know my job is well done when a piano creates beautiful notes that bring a smile to the player's face.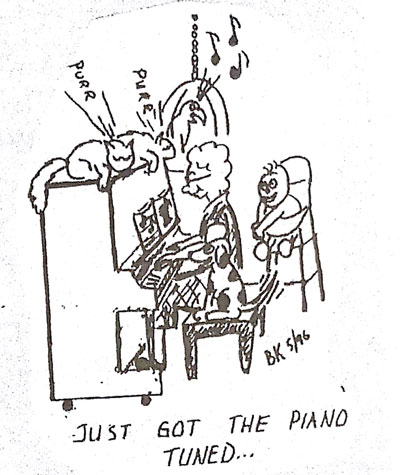 I'm a Certified Piano Technician, bringing decades of experience to every piano.
I work with older pianos, new upright pianos and grand pianos, offering repairs and tuning services.
I can provide evaluation of pianos for purchasing and selling.
I have a strong network of referrals for piano teachers, piano movers, piano restoration and piano refinishing.
I'm proud to be a member of the Piano Technicians Guild since 1976.
Caring for Your Piano
If your instrument is sounding a bit 'off' or you're reinvesting in a piano that's under maintained, waste no time in scheduling an appointment with me today. I'll give it the care it needs to sing!
Areas of Service
I offer the best in piano tuning and piano repair services in:
Atherton, CA
Belmont, CA
Brisbane, CA
Burlingame, CA
Cupertino, CA
Foster City, CA
Fremont, CA
Half Moon Bay, CA
Hayward, CA
Hillsborough, CA
Los Altos, CA
Menlo Park, CA
Montara, CA
Moss Beach, CA
Mountain View, CA
Pacifica, CA
Palo Alto, CA
Portola Valley, CA
Redwood City, CA
Redwood Shores, CA
San Bruno, CA
San Carlos, CA
San Francisco, CA
San Mateo, CA
South San Francisco, CA
Sunnyvale, CA
Woodside, CA