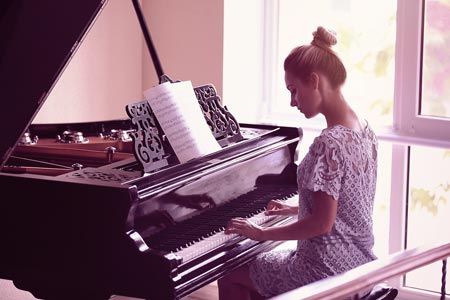 Pianos are extremely delicate instruments. Everything from age to humidity, wear to disuse can impact their ability to produce beautiful music. Over time, tuning or repairs may be required to ensure a piano's many components are working correctly and fluidly.
I'm pleased to provide instrument repairs and piano chord tuning in the Bay Area communities to pianos of all types, including older models, newer uprights and even grand pianos. By thoroughly inspecting and listening to your piano, I'm able to help determine what it needs to sing flawlessly again.
Piano Tuning
Piano tuning in the Bay Area communities is my specialty. I believe every piano is unique and that tuning each piano should also be a unique process. My tuning standards are that the piano be in tune with itself and with the musical standard of A=440 beats per second (when possible). Using these standards, I've been able to help players unlock the beauty of their instruments, for a truly unique sound.
There are up to seven points on the piano action that might need adjustment. A total regulation of a piano action can take up to 4-6 hours, depending on how close the piano is to the optimal. I take the time to survey your piano's touch and voicing, to provide precision adjustments wherever they're needed to restore its ideal sound.
Piano Repairs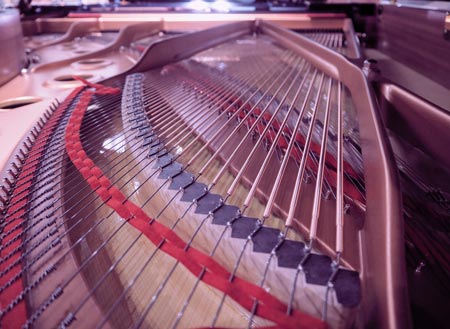 Performers often blame themselves for problematic playing, but most of the time it's actually a problem with the action, the strings or the hammers. Sometimes it is a picture frame rattling on G# or buzzing on E flat. Because these mechanisms are unseen, the problem tends to go undiagnosed. I track down the problem and discuss the solution in terms of what's needed to fix it. Then, I tailor repairs to your specific instrument to ensure it sounds its best.
One of the most common repairs I deal with is touch repair. Touch—downward and upward—should be consistent and even for a piano. Often, this means removing a foreign object, repairing a broken or missing part or lubricating a slow-moving flange. Regulation of the action in whole or in part is often necessary to achieve the over-all best touch for a given piano. Touch can improve the feel and timbre of a piano, helping players produce a sound that's pristine and fluid.
Servicing Your Piano
If your piano isn't producing an acceptable sound quality or has fallen into the realm of disuse throughout the years, give me a call for thorough, precise piano tuning or repairs at 650-678-9680. I'll help you understand what's wrong with your instrument and explain the fix so you can become more in tune with the piano you love to play.
Cartoons by Bill Klein